Overview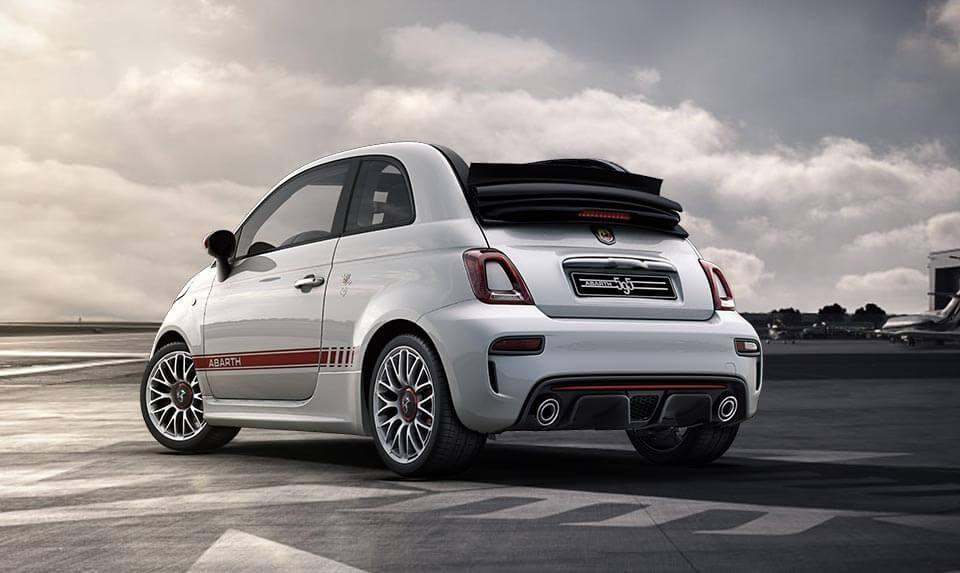 RELEASE
THE PERFORMANCE
Enjoy the freedom of the road. Put the top down, select first gear and let the fun begin. The new 595c Range, with electric soft top; enjoy an open air performance.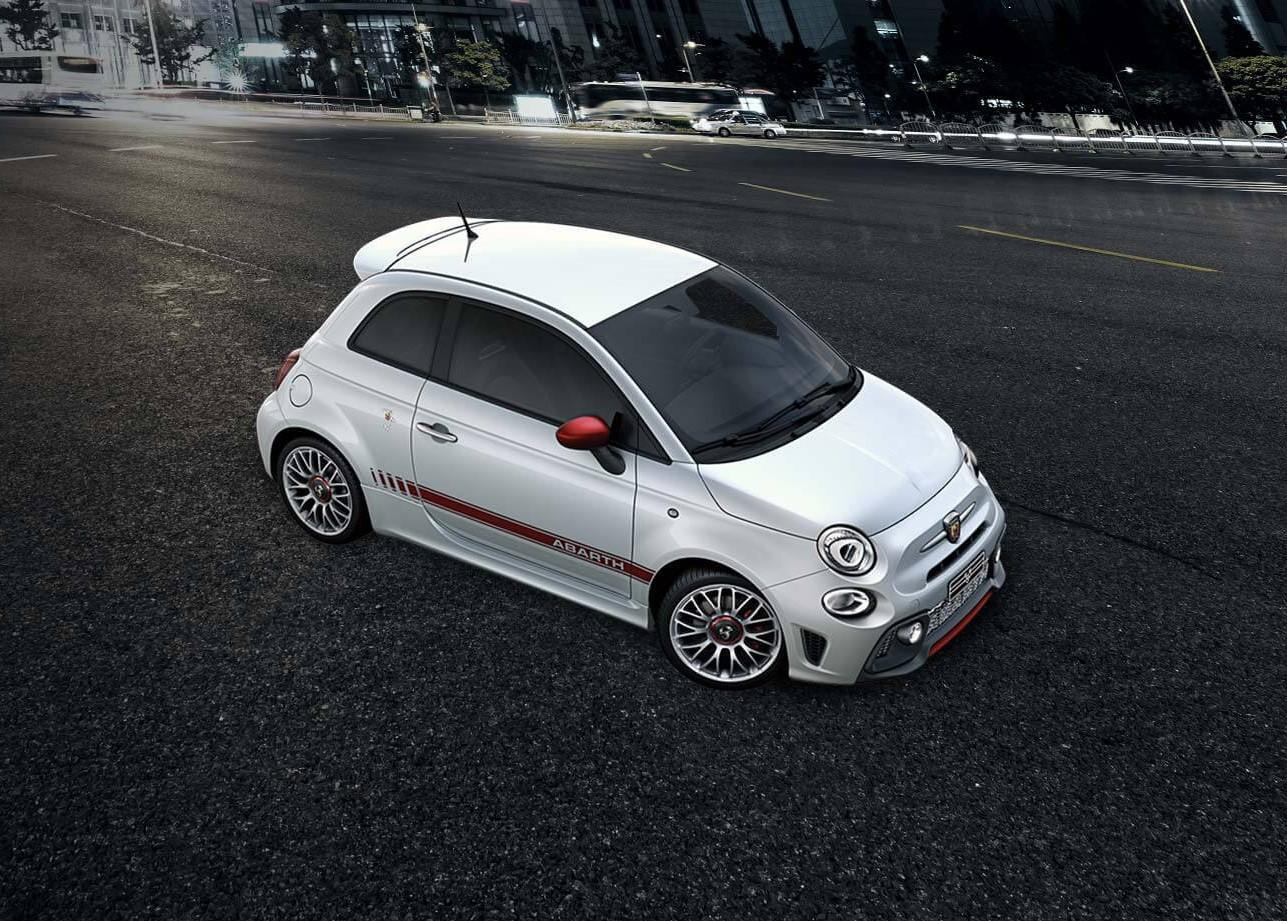 FIRST LEVEL.
READY, STEADY, GO!
Abarth 595 is where it all begins, the starting point for those who want to enter into the world of Abarth. 1.4 Turbo T-Jet with 145 HP, Tourque Transfer Control and Sport Mode as standard, finished with satin chrome detailing. It is time to start having fun.
Performance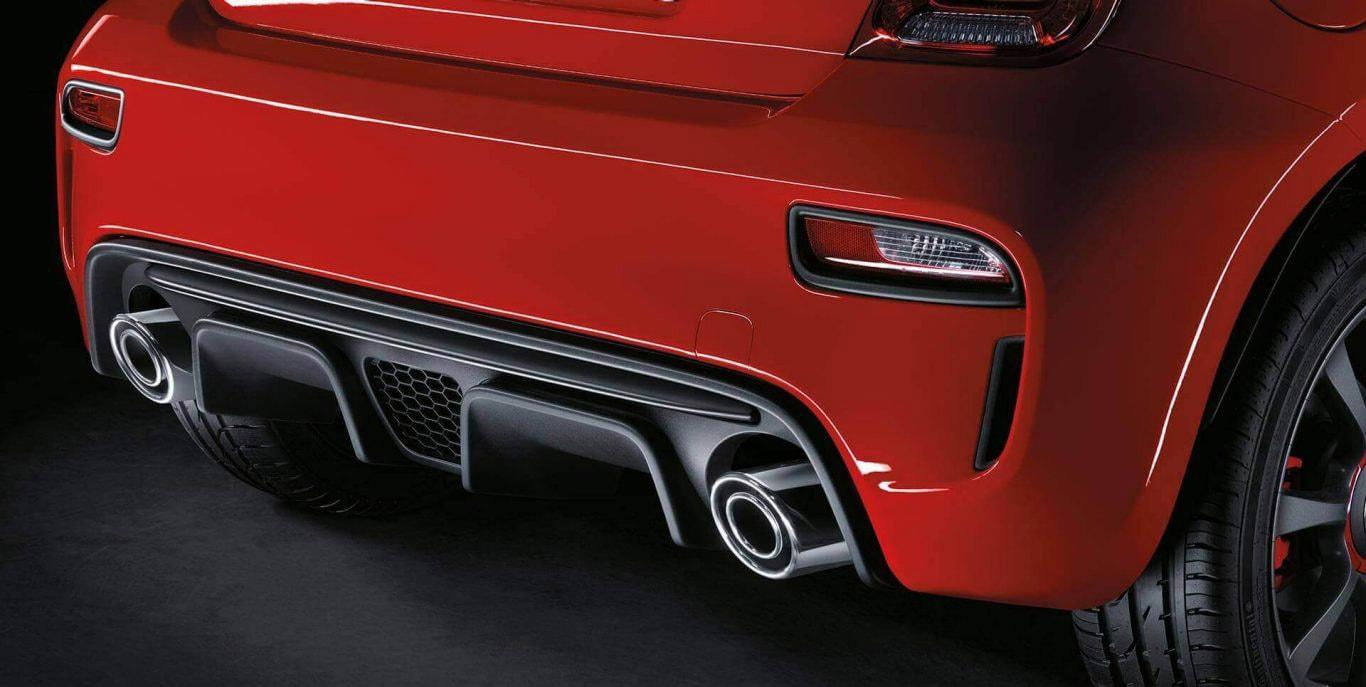 ABARTH DUAL EXHAUST IN SATIN STEEL
REAL ABARTH SOUND
The Abarth engine sound is pure enjoyment coupled with the Abarth dual exhaust in chromed steel enhances the sound further. Full throttle and let your followers hear the intense, powerful roar, the noise unique to Abarth.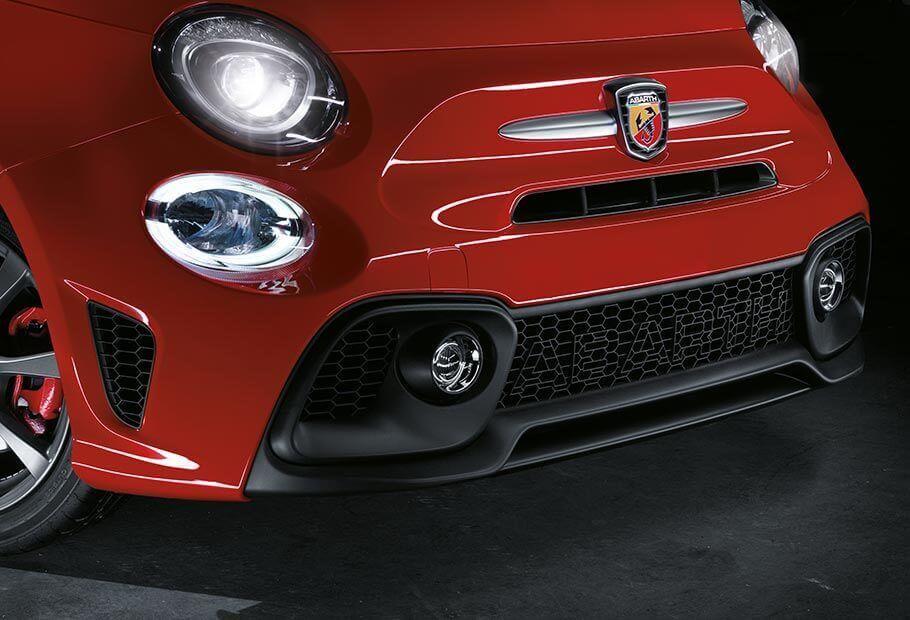 EVOLVED AERODYNAMIC
NEW SPORTS DESING
Every detail was designed with performance in mind: new lateral air intakes on the rear bumper bring increased air flow to the engine and intercooler; the front bumper, side skirts, spoiler and the rear diffuser contribute to sticking the car to the road.
Design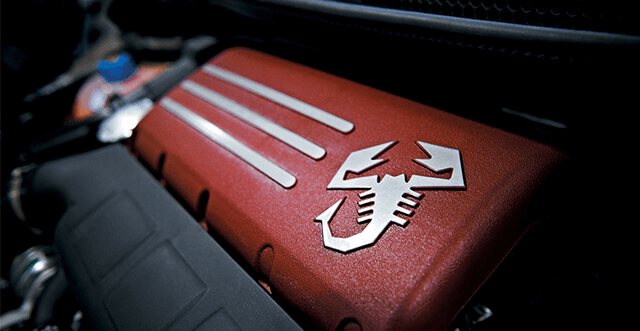 145 HP ENGINE
1.4 TURBO T-JET WITH 145 HP
1.4 Turbo T-Jet to 4 cylinders in line, a power of 145 HP and a maximum couple of 206 Nm at 3,000 rpm. The 595 engine can reach the 130 mph of speed, with acceleration 0-62 in 7.8 sec. Welcome to the world of Abarth.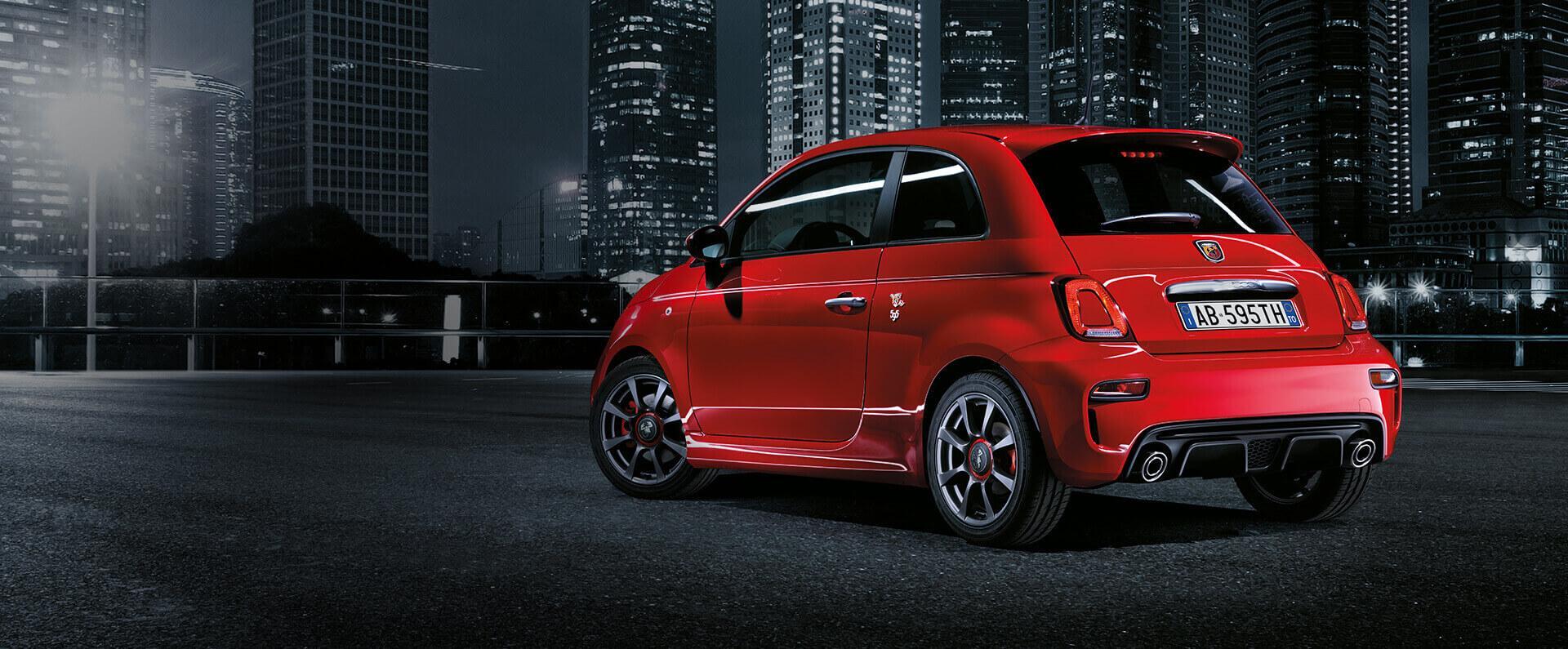 NEW SPORTS DESIGN
DESIGNED TO PERFORM.
A redesigned front and and enlarged air intake allows for even greater engine cooling (+18% of cooling efficiency). This allows for more consistant and stable performance. The new rear diffuser can be customised with three colour packs: white, red and black - Make your Abarth yours.
Technology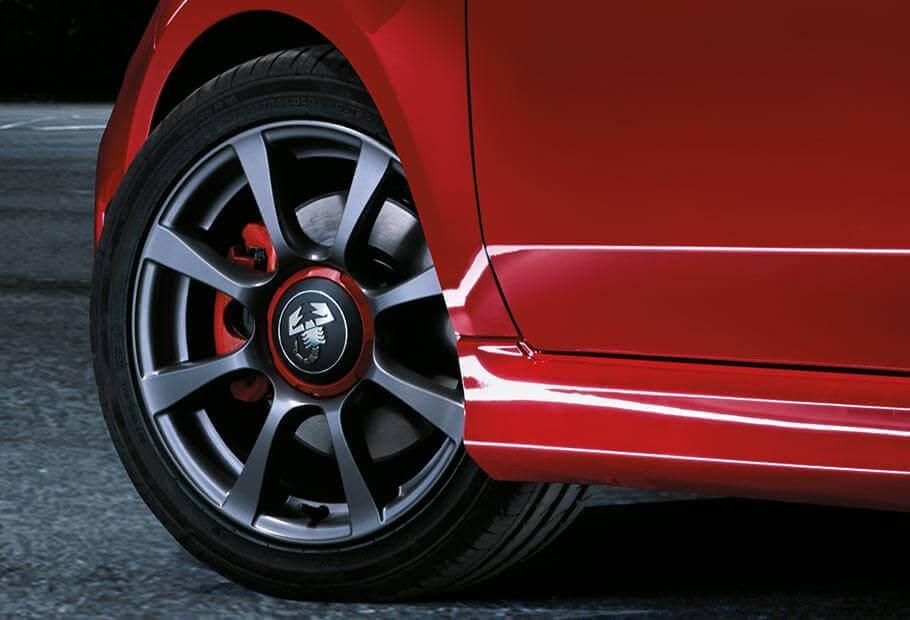 SPECIFIC BRAKING SYSTEM
MAXIMUM BRAKING POWER.
The braking system by Abarth ensures the maximum safety and allows to obtain the best of your performance with the new front discs Ø284mm x 22 an rear discs Ø240mm x 11.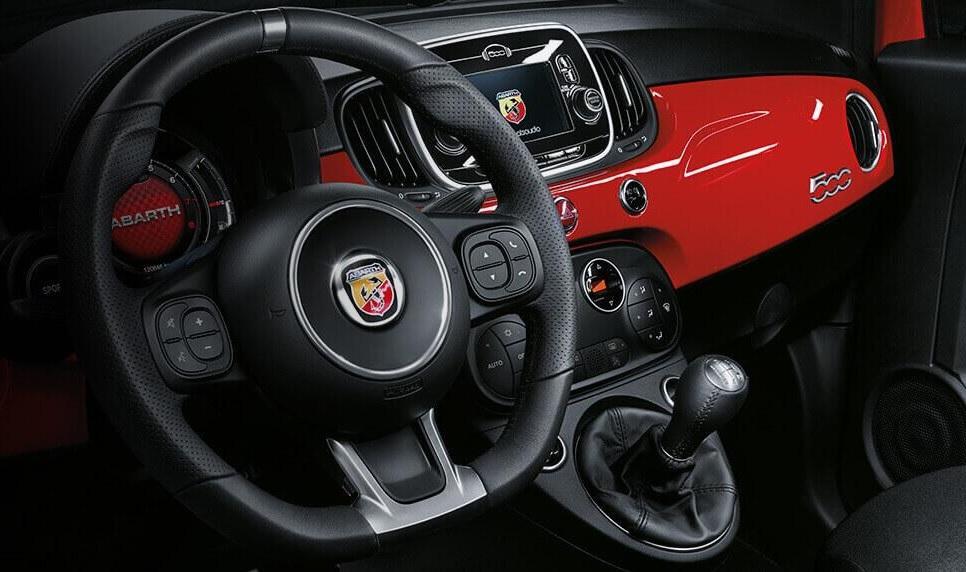 NEW SPORTY COCKPIT
LEATHER COCKPIT
The new flat-bottom steering wheel with race-derived detailing makes you feel like a true racing driver, customise the driving feel of the 595 with the Sports button; altering the maximum torque output, steering calibration and adjusting the accelerator pedal. Moreover, the TFT instrument panel switches to a racing configuration to give you all the information you need.