Overview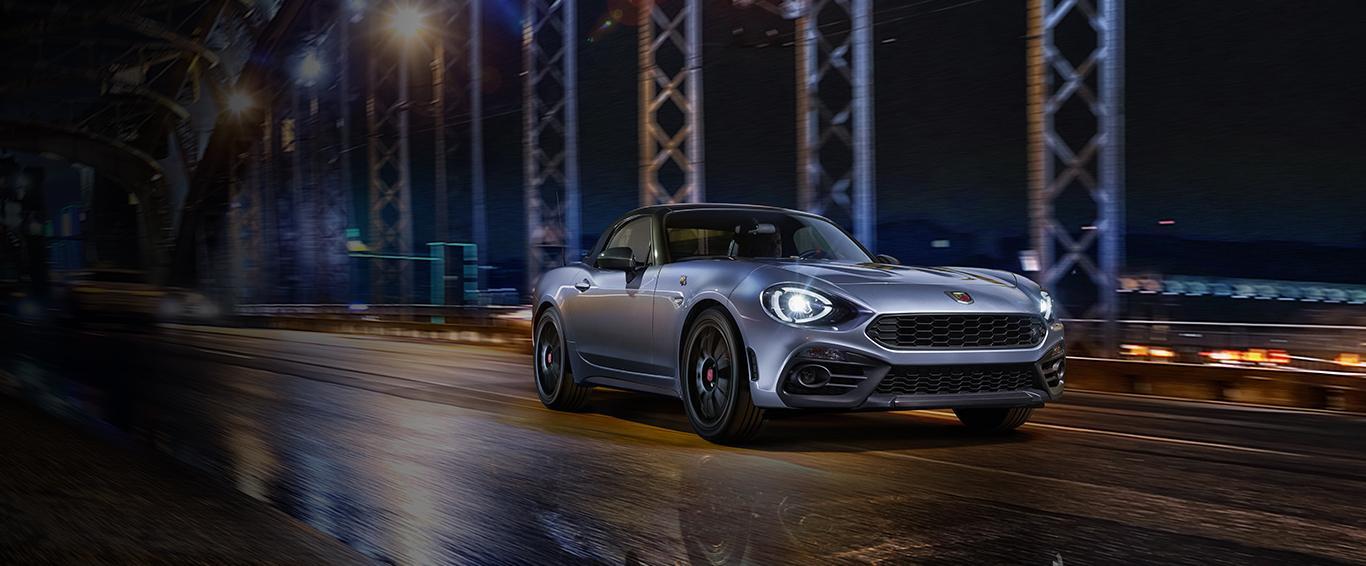 365 DAYS OF PERFORMANCE
The Abarth 124GT is ready for the road, featuring the new carbon fibre hard top. A car with dual personalities, just as capable of delivering on the track as it is on long journeys.
ABARTH 124GT SETTING THE STANDARD
The sound proofed carbon fibre hard top brings the 124 into the world of grand touring. At just 16kg the hard-top has an excellent power ratio and weight distribution, and thanks to the large rear window, the 124GT offers excellent rear visibility. Easy to take on and off, you can change the look of your 124 in minutes.
Performance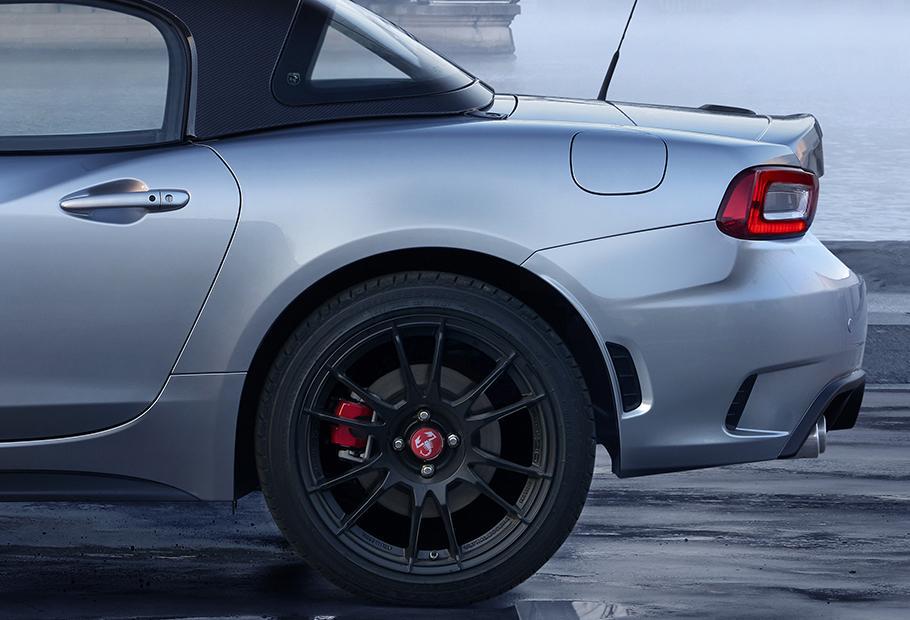 ABARTH DAM
THE PERFECT TRAJECTORY
Pure driving pleasure is created through the harmonious performance of every component of the car. A limited-slip differential increase traction by allowing the wheels to rotate at different speeds, providing control and precisions in the corners.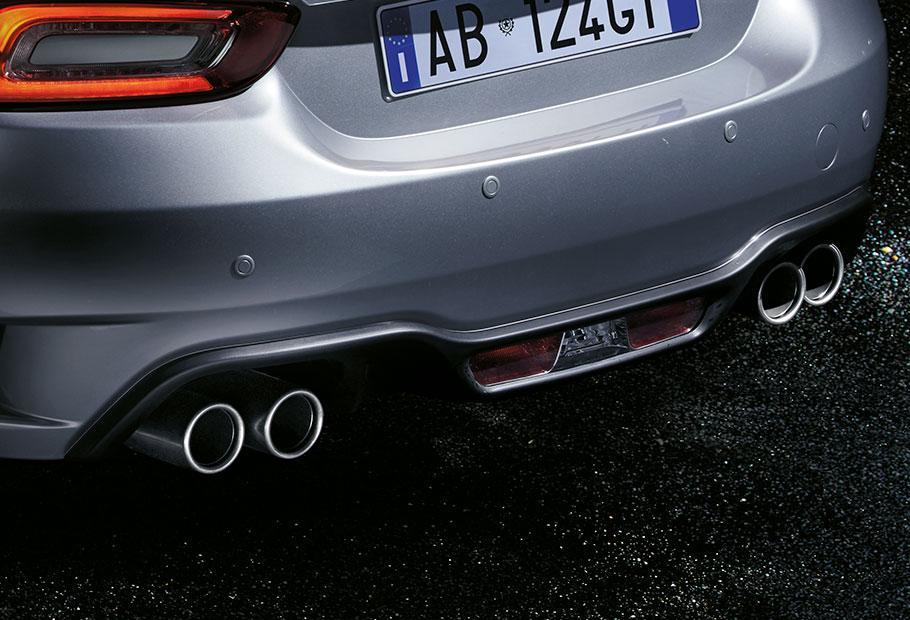 RECORD MONZA EXHAUST
THE ABARTH TONE OF VOICE
Take on each mile with the soundtrack of the Record Monza Exhaust. The dual mode system varies exhaust gas flow according to the engine speed, allowing for smooth power delivery, while the quad tailpipes accentuate the GT's aggressive look.
Design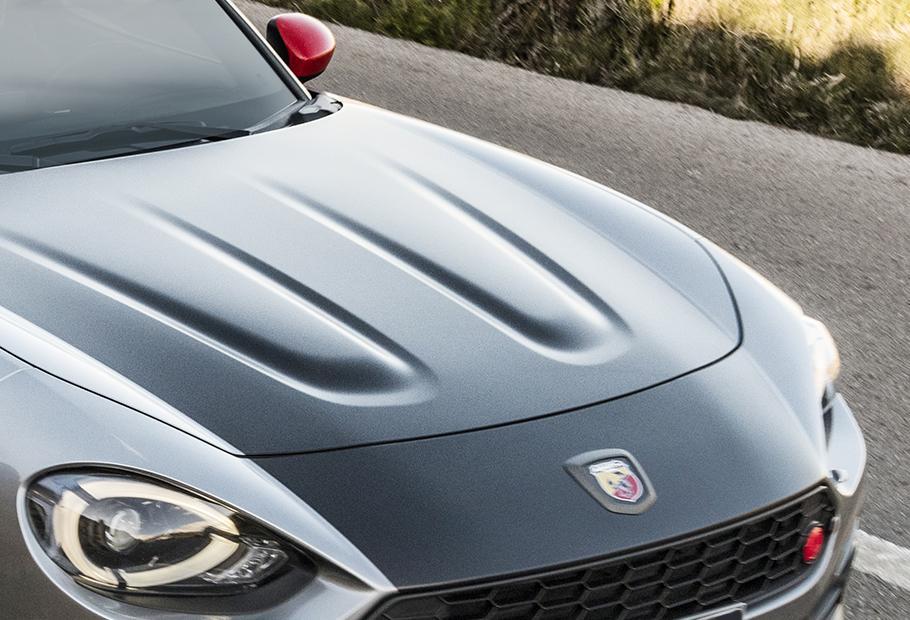 ANTI-GLARE BLACK BONNET
A TRADITION THAT MUST BE RESPECTED
The first 124 spider developed by Abarth was applied with the iconic Matt Black bonnet, which combined distinctive design with anti-glare properties. As a homage to our past, the same Matt Black treatment can be added as an option to your Abarth 124GT.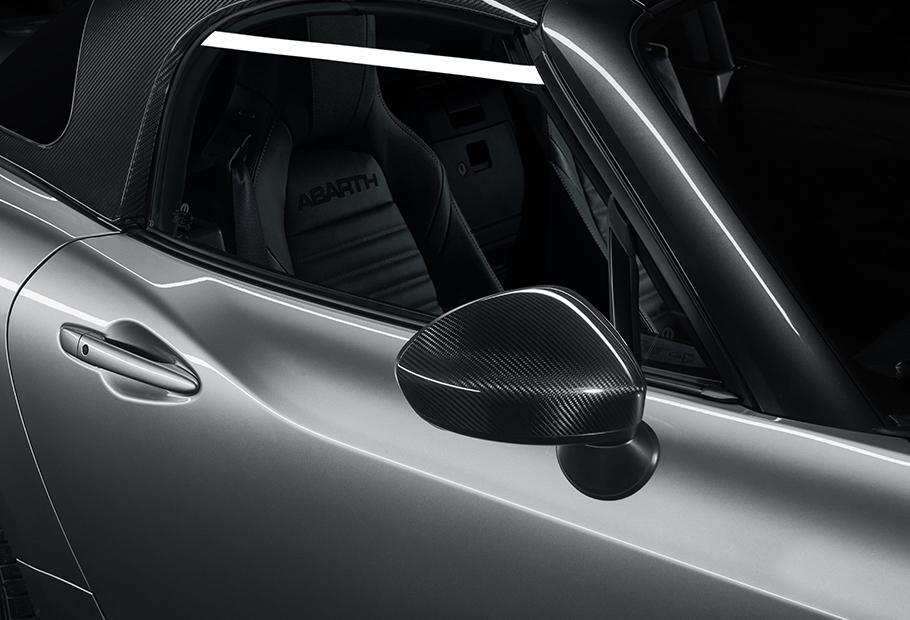 CARBON FIBRE DETAILS
AN EXPRESSION OF STYLE
Customise your 124GT with MOPAR accessories, allowing you to personalise the look of your Abarth 124GT, enhance the exterior of your car with a carbon fibre front bumper inserts and mirror covers.
Technology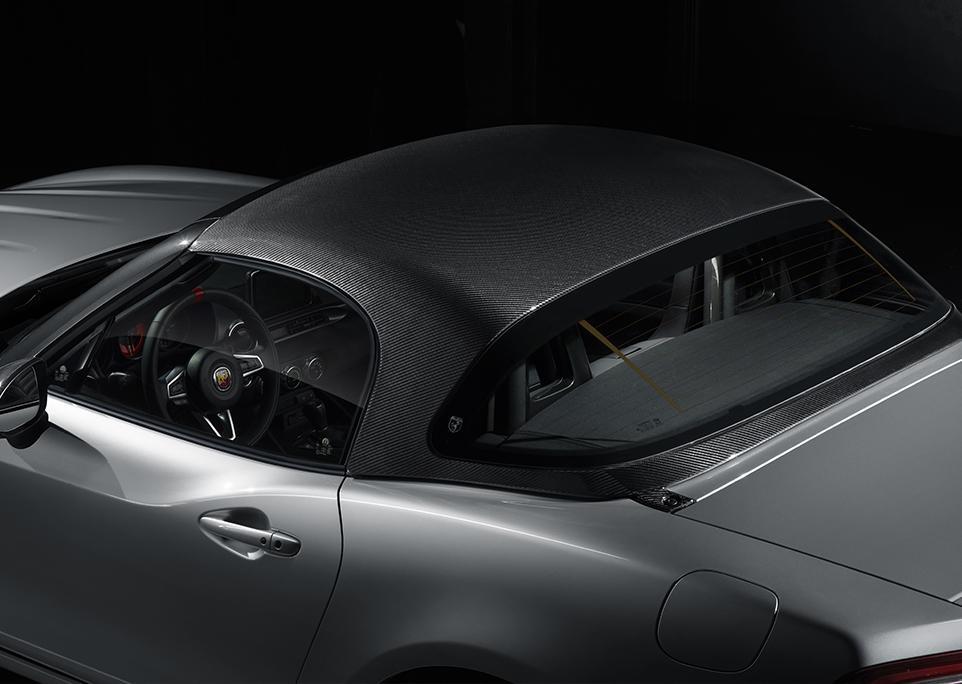 CARBON FIBRE HARD TOP
A ROADSTER FOR ALL SEASONS
The road in front and a hard top above. The new Abarth 124GT is equipped with a removable carbon fibre roof. The hard top guarantees all year round enjoyment, as well as greater visibility.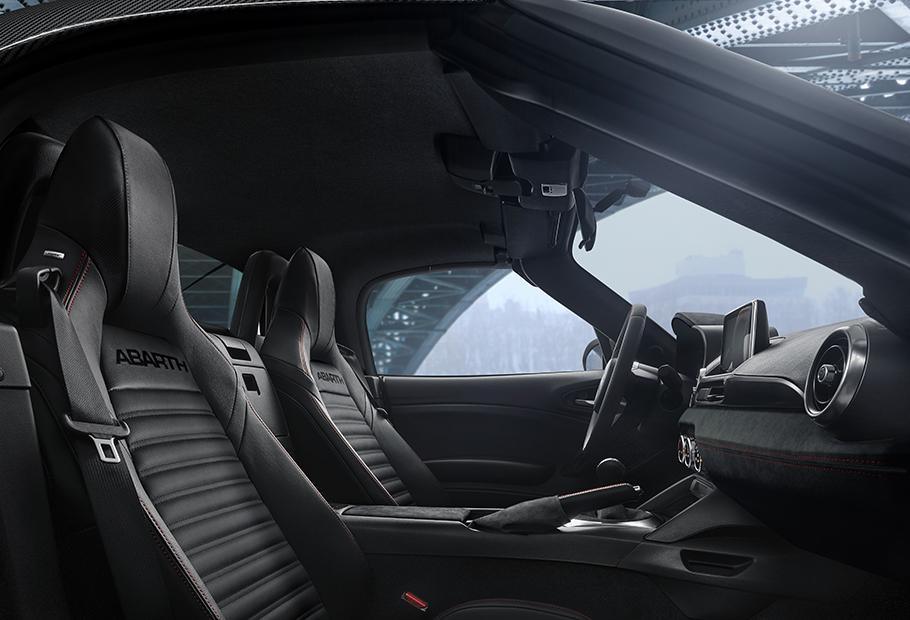 ALUMINIUM STRUCTURAL BAR
CHOOSE YOUR DRIVING DYNAMICS
Abarth 124GT delivers excellent road behaviour that can be further improved with the addition of aluminium strut brace, which increases the torsional rigidity of the frame. Offered as an accessory via MOPAR.